The Story
When word reached Cape Town in July 1985 that a twelve year old, Johannes Spogter, had died in police custody in Steytlerville , two members of the Black Sash, Beva Runciman and Cornelia Bullen-Smith, carried out a previously planned but nonetheless bold protest by chaining themselves to the railings of Parliament, an illegal act. At that time so called 'unrest' was widespread especially in the Eastern Cape and the women had determined to make the protest as soon as news of a death in custody reached them. Detention was a very big issue. The women were arrested and subsequently fined.
Black Sash monitored deaths in detention
Opposition to apartheid had been building throughout the fifties, sixties, seventies and eighties meeting increasingly ruthless oppression and cruelty. The ANC was banned with Mandela and other leaders imprisoned.
'Reporting of the struggle was suppressed' (video)
In August 1983 the United Democratic Front was formed to mobilise 'unrest' across the country.
'The United Democratic Front mobilised the youth' (video)
In April 1985, nineteen people were shot dead on a funeral procession in Langa near Port Elizabeth.On 27th June Matthew Goniwe and three other comrades were assasinated.
'Black Sash and Matthew Goniwe' (video)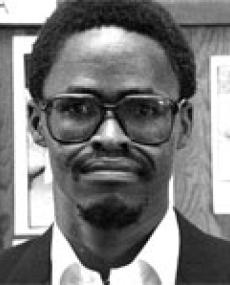 'Mathew Goniwe biography (South African History Online)'
"The death of these gallant freedom fighters marked a turning point in the history of our struggle. No longer could the regime govern in the old way. They were the true heroes of our struggle." Nelson Mandela.
From the fifties Black Sash mobilised within the white community to support the struggle.
'The UDF was a pooling organisation' (video)
'Exposing the police' (video)
On 13th July 1985 Mzwandile and Johannes were buried in Steytlerville cemetery.
'Images of the funeral and the graves' (images)
Two members of Black Sash, Di Oliver, then Bishop, and Molly Blackburn, attended the funeral. Di's husband Brian Bishop was also present and wrote this account of their experience. Brian Bishop's account (pdf)
'Activism?' (video)
'Impimpi' (video)
Clearly our story had multiple subtexts. There was much which was unknown and unresolved but we saw an exciting opportunity to take the history of shared protest between white and black South Africans forward. Our shared expertise in reflective practice and community development led to the formulation of a plan to work with young people living in Steytlerville to enable them to explore this history on their own terms.
See also
'The Black Sash, Women for Justice and Peace', Mary Ingouvile Burton ISBN 978-1-xxxx-xxxx-x www.jacana.co.za, 2015
'Sheena Duncan', Annemarie Hendrikz, ISBN 978-0-9946505-1-1,Tiber Tree Press 2015
Reader's Digest article on Black Sash: December 1985 (pdf)
Big Wide Talk Interview with Mary Burton (video)
Big Wide Talk Interview with Beva Runciman (video)
'Mary Burton, Cornelia Bullen-Smith, Di Oliver and Beva Runciman today' (images)